Fool Me Twice (If Only... #1) - Mandy Hubbard
Mackenzie and Landon were the perfect couple . . . until he dumped her and broke her heart. Fast-forward a year and they're back where they first met—Serenity Ranch and Spa, where they are once again working together for the summer. Talk about awkward.
Then, Landon takes a nasty fall and gets amnesia. Suddenly, he's stuck in the past—literally. His most recent memory is of last summer, when he and Mack were still together, so now he's calling her pet names and hanging all over her. It's the perfect chance for revenge. The plan is simple: keep Landon at arm's length, manipulate him so he's the one falling love, and then BAM, dump him. There's just one problem: Mack can't fall for Landon all over again.
The If Only romance line is all about wanting what you can't have, and Mandy Hubbard's hilarious break-up/love story is sure to captivate anyone who has ever wished for a second shot at love.
RATING: ★★★☆☆ (3.56 out of 5)
87% of 181 people liked it
Wish You Were Italian (If Only... #2) - Kristin Rae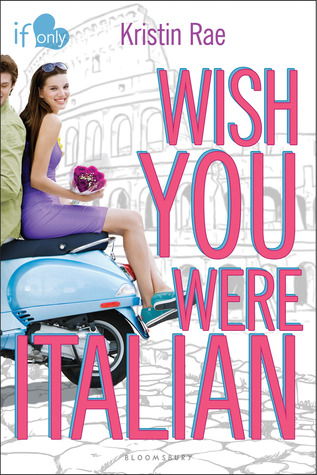 Pippa has always wanted to go to Italy … but not by herself. And certainly not to sit in art school the entire summer learning about dead guys' paintings. When she steps off the plane in Rome, she realizes that traveling solo gives her the freedom to do whatever she wants. So it's arrivederci, boring art program and ciao, hot Italian guys!
Charming, daring, and romantic, Bruno is just the Italian Pippa's looking for—except she keeps running into cute American archeology student Darren everywhere she goes. Pippa may be determined to fall in love with an Italian guy … but the electricity she feels with Darren says her heart might have other plans. Can Pippa figure out her feelings before her parents discover she left the program and—even worse—she loses her chance at love?
RATING: ★★★★☆ (4.04 out of 5)
92% of 285 people liked it